How the product designed?
A great product would not be designed easily, it just like your fitness trip, first you need to figure out what's your purpose, like losing fat or building your muscle, then choose the exercises which base on your physical situation and keep on working. So does our Product designing. 
Here I will introduce the process of KEPPI product designing:
KEPPI has the professional technology team for data collecting and product designing. When they start a project about the new product, they will fully considering most of the popular exercises first, to make sure that the product would be a great support for the user to doing these workout. After marketing researching and data updating, they will post a draft according to the report and send it to the factory.
Factory will receive their first draft to make the sample and the technology team would keep following during the process. They will test different kinds of parameters to modify the draft, then update the sample until all the parameters fit their needs. After finishing the final draft, the factory would arrange the manufacturing.
How KEPPI keeps on quality control as they said?
First and foremost is material, KEPPI has the best material suppliers resource, they keep the manufacturing with the best material supply and catch the quality from the upstream. The receiving clerk of the purchasing department would check the material on site and receive. All the material must be up standard.
KEPPI owns the highly efficient and large-scale manufacturing plants, which means there are countless of machine. For the normal operation of production and the quality of the products, they need to make sure that all of the machine work. There are the person who monitors the working state of the machine in every workshops, once something wrong happen, they will notify maintenance personnel to deal with it immediately.
During the whole process of the manufacturing, technology department would keep following to ensure that the product is in accordance with their requirements, each batch of products would be sampled and inspected before they leave the factory.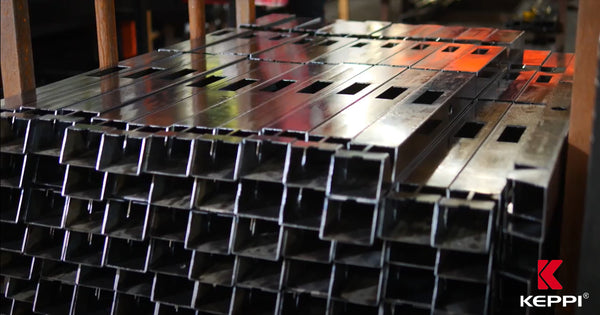 Brief introduction of the manufacturing
The manufacturing plant is focus on Fitness and Health-care equipment production, which has Laser cutting machine, Welding of manipulator, Plastic spraying line, Assembly line and other High efficiency production line to strictly controls the production of every component. They have the professional team for project implement, assembly, after-sale. Customer is alway the first consideration for them and guide their work. They bury themselves to use technology to service their customer's fitness and health, make the way more convinient, more comfortable and more envirionmental.