How the product designed?
KEPPI has the professional technology team for data collecting and product designing. When they design a new version, they will fully considering most of the popular exercises. Factory will receive their first draft to make the sample, then they will test various parameters to improve it. After updating the product, they will send the final draft to the manufacturing department to the next step.
How KEPPI keeps on quality control as they said?
KEPPI owns the highly efficient and large-scale manufacturing plants, the technology department would keep on following the manufacturing after they sending the final draft to the production department to ensure that the product is in accordance with their requirements, each batch of products would be sampled and inspected before they leave the factory. All these come from their high demand of product quality to support user for their exercises.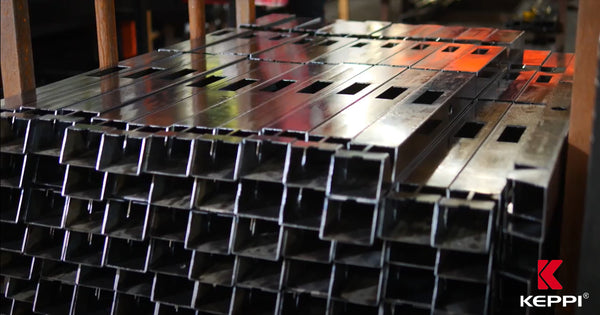 Brief introduction of the manufacturing
The manufacturing plant is focus on Fitness equipment production, which has Laser cutting machine, Welding of manipulator, Plastic spraying line, Assembly line and other High efficiency production line to strictly controls the production of every component.